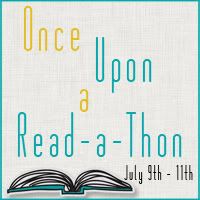 The read-a-thon officially started at 12:01 wayyy early this morning, but I wanted to wait until now to put up my post. Here are the books that I want to read before July 11th at 11:59 PM.
1.
The Sundered by Ruthanne Reid
2. Pushing the Limits by
Katie McGarry
3. The Goddess Legacy by Aimee Carter
4. A Midsummer's Nightmare by Kody Keplinger
If I finish these I'll add on another. But these are what I really want to get read.
I will be posting updates along the way on this post as well as challenges. The link to this page will be on my sidebar. I will write a final wrap up post on the 12th!